Hello Crafty Peeps :) Sorry i've not been around for a few days, having a tough time with the Fibromyalgia this winter, so not quite as productive as I'd like to be.
I do have a card to share with you today, and I made it fit into two challenges, Today see the launch of a new challenge over at Whimsy Stamps Challenge Blog, and your gonna love it, all you have to do is...
Make a Project that is 'Anything But A Square', I can't wait to see all the fun shaped cards this challenge will generate, here's my take on the challenge..
I used Little Bear Ready for Bed, Little Bear's Teddy Bear along with Beary Special Sayings 2 all from StampArt Design by Kathryne available at Whimsy Stamps Store. I love these cute little bears, so much fun to colour.
Are you tempted to buy some Digi Stamps from Whimsy Stamps Store? Well if you are this is the week to give in to temptation, all Digi Stamps are on sale until the 21st February, so go ahead and treat yourself!!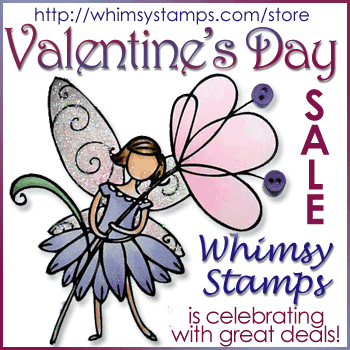 My card is also perfect the the new challenge over at Desert Islands Crafts Challenge; we have a wonderful Itinerary for you to play along with from the very talent Taylor Usry.
1. 2 or more patterned papers
8. stitching (faux or real)
10. stickers
Inspired to join in? Then hop over to the DICC Blog to link up your project.
Thanks for visiting with me today